This article is for you if:
You currently use an SEO company
You are considering using an SEO company
You have a local practice that wants to attract patients from your area and beyond
You are looking to open a new practice and considering your marketing options
You want to understand the difference between SEO, PPC, and Facebook and Instagram ads
How are patients from other areas coming to you now?
Chances are, you already have patients who travel to your practice from locations outside your immediate area. This could be due to your excellent reputation, word-of-mouth referrals, patients relocating, or other practices referring patients to you. It may also result from your marketing efforts targeting areas beyond your own.
What is Google's Organic SEO results trying to protect?
In a world full of possibilities and competition, it's essential to remember that we've chosen Google as our primary search engine. Despite numerous search engines before and after Google's emergence, we continue to rely on it.
Ask yourself: Why do we use Google? Why do your patients use Google? The answer lies in the effortless experience it provides in finding what we're looking for. If every search yielded irrelevant results, and searching on Google became a 10-minute task rather than a 10-second one, we would start exploring other options.
Imagine searching for a local restaurant, and Google repeatedly presents restaurants located 10 miles away simply because the restaurant owners believe their establishments should appear everywhere, including your area. They feel entitled to feature in your search results, but you, as the user, feel deceived. The time you intended to spend researching local restaurants is wasted because you keep landing on websites only to discover that the restaurant is far from where you live.
This disjointed user experience is precisely what Google aims to prevent. In fact, Google's algorithm is designed to protect its business from business owners attempting to manipulate search results, ensuring users are not served with geographically incorrect outcomes.
It's a common misconception that you can easily rank for areas far from your physical location. In reality, Google's algorithms and policies tend to favour businesses with a strong local presence.
From a business owner's perspective, appearing in Google results for areas beyond your own can have benefits. It exposes you to more potential patients who can decide whether your treatments and team are worth the travel. No one is obligated to make that journey, but now you're part of their decision-making process.
From a patient's viewpoint, while some may not mind seeing adverts for practices 5-10 miles away, if even 50% are annoyed by geographically irrelevant search results, it's detrimental for Google. Google must protect its Unique Selling Proposition (USP), which is the quality of its search index, at any cost. Consequently, its algorithm resists attempts by SEO providers to rank businesses for distant areas, and in some cases, it may even penalize excessive efforts in this direction.
Google's Emphasis on Local Relevance
Google's search algorithms prioritise local relevance to provide users with the most accurate and useful search results. This means that when users search for products or services, Google aims to deliver results that are geographically close to the user's location. The goal is to provide searchers with the most relevant and up-to-date information.
Citing Moz, an industry-leading SEO resource, "Google's local search algorithm heavily depends on three key factors: relevance, distance, and prominence." Relevance refers to how well a business's information matches what a user is searching for, while distance considers how far the business is from the user's location. Prominence reflects the online authority and reputation of the business.
Proximity Matters
One of the most crucial factors in local SEO is proximity. Google assumes that businesses located close to a user are more likely to meet their needs. This proximity bias is supported by various studies and anecdotal evidence. For instance, a BrightLocal survey revealed that 93% of consumers prefer to visit local businesses that appear on the first page of local search results.
Google My Business (GMB) plays a pivotal role in local SEO. GMB listings are prioritized based on proximity, making it challenging for businesses located outside a specific area to compete. Even if your SEO efforts are impeccable, Google may still favour businesses that are physically closer to the search location. [link to GMB listing article]
Challenges of SEO for Distant Locations
Attempting to rank in distant areas can be an uphill battle. Google's algorithms often prioritize local results, making it difficult for businesses to compete with established local entities.
Does that mean I shouldn't target areas away from my own?
Not necessarily. You should focus on establishing a strong presence in your local area first. After that, you can consider expanding your reach to dominate search results in nearby towns, even if they are small. When I say "local," I would recommend considering a radius of at least up to 2 miles, possibly stretching to 3 miles away. Google considers this range as near enough for local visibility.
Can I rank higher than the practices in the neighbouring town?
Depending on the level of competition in these areas, how high you can rank will also vary. It might not always be possible to outrank a practice based in Gravesend if you are in Northfleet (1.7 miles away from Gravesend), as Google can determine the geo-location of both practices. However, you could still appear after this practice, considering that there are typically 10 listings on a Google result page. It's worth noting that users often click on multiple results on the first page. While page 2 exists, the reality is that most users rarely venture beyond the first page of results. Therefore, aiming to secure a spot in the top 10 results, preferably in the top 5, greatly improves your Google visibility. Even if a practice has a poorly designed website and no SEO provider, Google may still favour them due to their geo-location advantage over yours.
Please note: There can always be exceptions to the general principles mentioned in this article. Each situation is unique, and there are often additional factors at play.
How do I go about targeting towns away from location?
In SEO, there are four localised ranking options:
Ranking on the first page for your local areae.g. "Dentist in Longfield"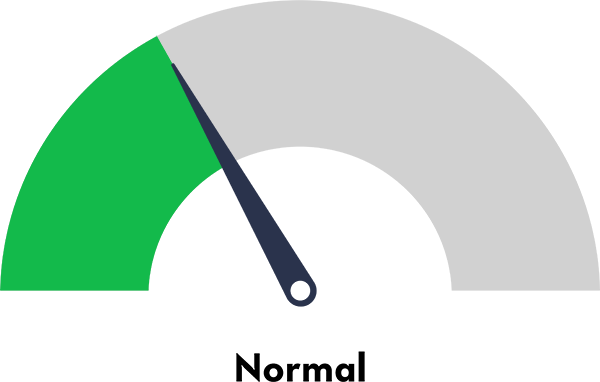 Ranking on the first page for e.g. "Dentist in [area name]"within 1-2 miles awayfrom your practice.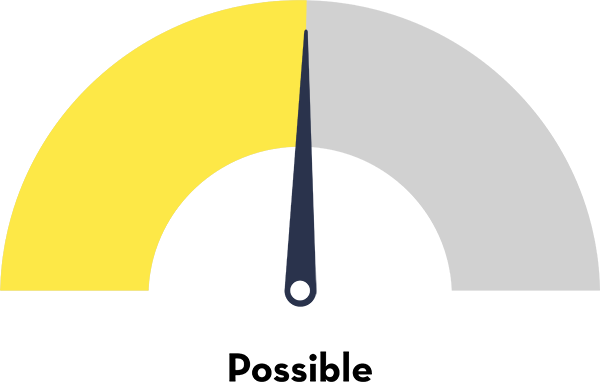 Ranking on the first page for e.g. "Dentist in [area name]"within 3 miles + awayfrom your practice.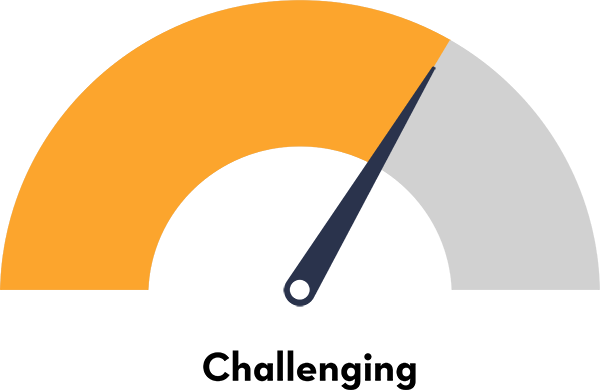 Ranking on the first page for a region like Kent, or a city like Leicester, Birmingham, or London. e.g. "Dentist in Kent"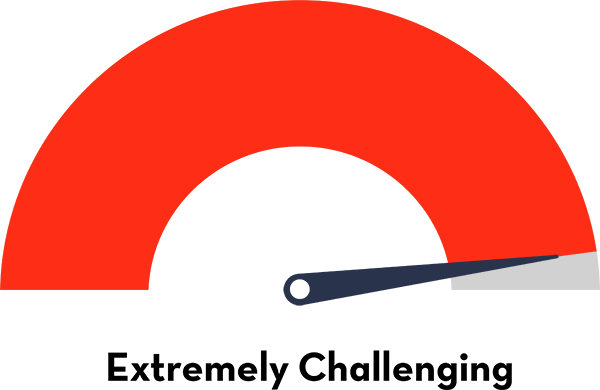 Normal

Ranking on the first page for your local area e.g. "Dentist in Longfield"

Possible:
Ranking on the first page for e.g. "Dentist in [area name]" within 1-2 miles away from your practice.
Challenging:

Ranking on the first page for e.g. "Dentist in [area name]" within 3 miles + away from your practice.

Extremely Challenging

Ranking on the first page for a region like Kent, or a city like Leicester, Birmingham, or London. e.g. "Dentist in Kent"
Google PPC to appear in any location
Google PPC (Pay-Per-Click) is an online advertising model where advertisers pay a fee each time their ad is clicked on within Google's search results or display network, helping businesses promote their products and services to a targeted audience.
The advantage of Google PPC over SEO (Search Engine Optimisation) is that PPC provides immediate visibility in search results, allowing businesses to appear at the top when relevant keywords are searched, while SEO takes time to build organic rankings and may require ongoing efforts for sustainable results.
The disadvantage is always the cost over SEO. SEO keeps on giving, while as when you stop paying for PPC your adverts stop. It's also to be noted, paid advertising is less trusted, so it has been reported that you have to work harder to convert PPC enquiries into patients in the chair. Not always the case, just something we hear often.
Google won't stop you if you want to advertise in a town 10 miles away. As long as you meet some advertising guidelines, and your advert is relevant. They are happy to present your advert to searchers in the sponsored results.
We would advise using Google PPC if you do want to go further afield with your Google visibility as SEO will take time (could be 12 months or more) and you may still be disappointed with the results as the practices in those locations will usually trump your Google ranking position.
Digimax, doesn't believe in 'one stop shop' Marketing: Read The dangers of 'one stop shop' marketing so instead we recommend vetted PPC companies on the Digimax Perks App.
Paid Facebook and Instagram adverts to appear in any location
Different to Google – Facebook and Instagram advertising allows you to appear anywhere in the UK by leveraging their advanced targeting options. FB and Insta ads are also more cost effective to run. Here's how it works:
Geographic Targeting: You can specify the location where you want your ads to appear. In the case of the UK, you can choose to target the entire country or select specific regions, cities, or even postal codes.
Radius Targeting: You can target a specific radius around a location, which is useful for businesses that want to reach people within a certain distance of their physical store or event.
Custom Audiences: Facebook and Instagram also allow you to create custom audiences based on location. For example, you can target people who have recently visited or are currently located in specific cities or regions within the UK.
Location Interests: These platforms also allow you to target users who have expressed interest in specific locations or travel destinations within the UK.
Demographic and Interest-Based Targeting: You can further narrow down your audience by demographics (age, gender, education, etc.) and interests. For example, if you have a product or service related to outdoor activities, you can target people who have shown an interest in hiking or camping.
Lookalike Audiences: You can create lookalike audiences based on the characteristics of your existing customers, allowing you to find new potential customers with similar profiles anywhere in the UK.
Ad Placement: Facebook and Instagram offer various ad placements, including the news feed, stories, and the Audience Network. You can choose where your ads appear to maximize their reach.
By using these targeting options effectively, advertisers can ensure that their Facebook and Instagram ads are shown to the most relevant audience in any part of the UK, helping them reach their desired geographic location with precision.
Advertisers have reported that the quality of leads through social media are not as high as SEO and PPC ads. The reason for this is that social media marketing is interruptive. One minute you are scrolling through your friends' skiing photos in Courchevel, and the next minute an advert is being served to you in the hope you may make a purchasing decision. Hence the cost is lower, and those that do respond to the adverts tend to need more convincing and 'closing'. Facebook and Instagram ads are fantastic for brand awareness!
Shaz has written Experience Marketing for Dentists, to help put your current word of mouth marketing on steroids so you can be less reliant on cold leads.
Digimax, doesn't believe in 'one stop shop' Marketing: Read The dangers of 'one stop shop' marketing so instead we recommend vetted paid Social Media Marketing companies on the Digimax Perks App.
What kind of practice owner are you?
If you're eager for a constant stream of leads, then there are a few things you should be prepared for:
Many leads may have never heard of you before, which means building rapport can be challenging.
Some leads might need convincing about why your practice is the best choice for them, as trust may not be established.
You might encounter leads who don't fully appreciate the value of your time, making rapport-building essential.
You'll likely need to actively pursue these leads, essentially transforming your practice into a sales-focused operation, similar to businesses that rely heavily on lead generation. You know the kind 'Dear John, we just wanted to follow up on your enquiry. When would be a good time to speak' – the persistent follow up to close every lead possible.
Most practices thrive organically, growing through quality referrals and word-of-mouth recommendations. SEO can significantly boost this growth by extending your local visibility.
The reality is that many practices become disheartened when they experiment with PPC, and social media paid ads. They often realise that they either lack the capacity to transform into a sales-oriented call centre or feel that they deserve better than having to 'sell' to cold leads.
However, some practices fully embrace this idea, often led by a hands-off principal or someone seeking substantial growth, even considering multiple locations or a remote TCO setup. They are willing to invest significantly, sometimes exceeding £10,000 per month, viewing leads as a numbers game. If investing £10,000 results in 200 leads, with 20 of them eventually becoming patients spending an average of £3,000 each, the math becomes simple: £10,000 = £30,000 in revenue. For these business-minded principals, it's about dealing with every type of enquiry, as long as their team is consistently closing deals.
There's no right or wrong approach here; it all comes down to who you want to be as a practice. Understanding your identity and goals can help minimise disappointment and make more informed decisions about where to invest your time, money, and effort.
External TCO (Treatment Co-Ordinator) Setup
If you are seeking a middle ground, you want more leads and are willing to increase your PPC spending. You don't want to turn into a full-blown sales machine, but you are open to following up on a small number of highly targeted leads without adding pressure to your reception team, which may already be operating at full capacity or maintaining a harmonious balance.
You can consider a remote TCO setup or even an outsourced specialty service run by dentally experienced individuals who can handle TCO for you.
What if my local area isn't that big?
You need to ask yourself the following questions: a) Has every single person in my local area heard about my practice? b) When someone in my local area thinks about Dentistry, do they immediately think of my practice?
If the answer is no to either of these questions, then you haven't fully saturated your area. It's true that you may not be situated in a large location, but many practices underestimate the potential of capitalizing on complete local brand awareness. It's crucial to continuously strengthen your local presence, including nearby areas, before expanding your reach to more distant locations.
How can I build my brand locally?
This might sound unusual coming from a dental digital marketing agency, but local offline awareness is crucial! You should aim to be visible in the places where your local patients frequent. I believe in the concept of ZERO ROI marketing, where the returns might not be immediately visible, but the cumulative effect of growth is significant.
Consider investing in billboards, participating in local events, distributing cleverly designed 'one message' leaflets, forming local partnerships, engaging in speaking opportunities, visiting schools, and more.
Take a look at Digimax. Most of our marketing isn't about saying, "Hey, buy from us." Instead, we focus on ensuring our presence where our ideal clients are searching. That's the approach I recommend for practices as well. No paid advertising is more potent than amplifying word-of-mouth marketing.
Shaz has written Experience Marketing for Dentists, to help put your current word of mouth marketing on steroids locally. You can also teach your team LIVE at your practice by leading hospitality trainer Ramin Semsar. Learn more about Clinics Customer Service Training here.
Is SEO a good lead generation service?
For me, SEO primarily serves as a brand awareness tool and secondarily as a lead generation service. Local SEO is rarely a source of 50 leads per day – in fact, it never is. However, what SEO does is that when potential patients in your geographic location search for a dentist, even if the volume is low, the chances of them choosing your services are extremely high due to your sustained visibility.
Unlike PPC advertisements, your SEO efforts don't cease the day you decide to stop investing in SEO. Your work continues to have an impact until the algorithm allows it and depends on competition.
While some clients rely solely on the power of SEO for leads, most use it as one of seven marketing methods that collectively contribute to building a powerful brand.
Learn more about Digimax's SEO service here: https://digimax.dental/dental-seo-google/
Enquire about SEO for your practice here: https://digimax.dental/contact/
Is SEO more trusted than paid ads?
User Behaviour: Some users tend to trust organic listings (SEO) more because they believe these results are earned and not paid for. They may perceive PPC ads as potentially biased because advertisers pay for placement. However, this perception can vary among individuals, and not all users distinguish between organic and paid results.
Search Intent: The level of trust can depend on the user's intent. If a user is looking for unbiased information, product reviews, or general knowledge, they may be more inclined to trust organic listings, as they are often content-rich and authoritative. In contrast, users with a transactional intent (e.g., looking to make a purchase) may trust PPC ads, as they typically lead to specific product or service pages.
Position and Visibility: Research has shown that the top organic results often receive more trust and clicks than lower-ranked results. However, PPC ads can still be trusted if they appear at the top of the search results and are relevant to the user's query. The visual cues of ad extensions and a high-quality landing page can also enhance trust in PPC ads.
Relevance and Quality: Users are more likely to trust listings, whether organic or paid, that are highly relevant to their search queries and provide valuable information. Trust can erode if the content on a landing page, organic or paid, is of low quality or appears spammy.
Brand Trust: Some users trust well-known brands, and they may be more likely to click on PPC ads from reputable companies. This trust may extend to both organic and paid listings associated with the brand.
I want to dominate the local main city for SEO.
If you are an Invisalign provider in Wigston near Leicester and you already appear for Invisalign Wigston, but now you want to target Invisalign Leicester, Digimax will approach your project cautiously, as we have reservations about the anticipated outcome.
One day, we might get you to the first page on Google for Invisalign Leicester, but it's going to take time—possibly 12-18 months or more! By that time, your patience may wear thin, and even then, you may not be in the top 5 on Google. Your spending will need to be higher than usual because the amount of work required to compete with prime clinics in the main geolocation is substantial. Essentially, it's an investment with an uncertain return on your investment.
If you have a valid reason to rank for a busy city, consider investing in paid ads instead and allocate your SEO budget to your immediate locality. This also applies if you want to target the entire UK, for example, if someone simply types in "Invisalign Provider" with no location specified. It's difficult, time-consuming, costly, and unpredictable. We don't want dissatisfied clients at any cost, and our 20-year reputation is more important to us than any potential financial gain from committing to this venture, as we already know the likely outcome.
I want to target multiple local areas in my keyword package.
If you are on our 15-keyword package, we don't recommend targeting more than 2-3 areas within those 15 keywords. For example, you could choose to have 7 keywords for one area and 8 keywords for another, or, at a push, 5 keywords per area if you wish to target 3 areas. The more you dilute it, the longer it takes to achieve rankings. So, it is better to focus on one area first and then move on to the next. If your target area is exceptionally small, you could consider targeting 2 areas simultaneously. However, trying to cover 10 locations in a 15-keyword package would not work well, as it lacks the necessary campaign focus. Such an approach might be suitable for a PPC campaign but not for SEO.
Learn more about Digimax's SEO service here: https://digimax.dental/dental-seo-google/
Enquire about SEO for your practice here: https://digimax.dental/contact/
How many keywords will I rank for?
In our 15-keyword SEO package, we will report on these 15 keywords. However, we have found that you may end up organically ranking for up to 150 keywords due to variations. For example, if you rank for 'Invisalign St Albans,' you are likely to rank for terms such as:
'Best Invisalign Dentist St Albans'
'St Albans Invisalign Dentist Price' And more variations.
However, we keep our reporting focused on your main term. Still, you will benefit from all the available variations.