More than 120 people took part in a charity walk to honour dentist Anoop Maini, who tragically passed away recently.
Money was raised for the charity Wells on Wheels, which provides a rolling solution to water carriers in India.
Participants walked two miles around the boating lake in Regent's Park in London, each carrying heavy bottles of water.
Organised by dental marketing expert, Shaz Memon, the event added to funds already raised, bringing it to a total of £27,000.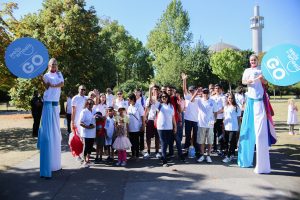 Read the full article